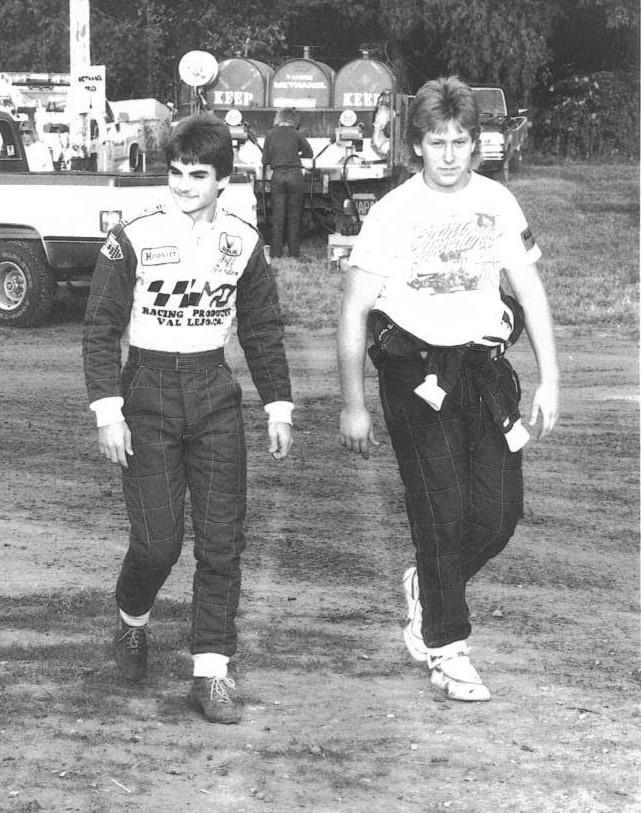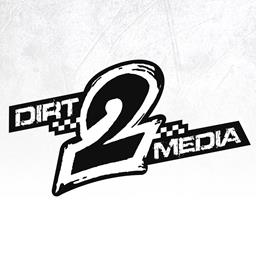 ---
Featured: Where Are They Now? "Risky Brisky" Kevin Briscoe
Kevin "Risky Brisky" Briscoe was a well known name across Indiana Sprint Cars. He was one of the toughest regional racers around Southern Indiana and someone who any national touring series driver would have to deal with when coming to town. Dirt2Media.com recently talked with Kevin on his career and what he's doing now.
Drivers Name: Kevin Briscoe
Years in Racing: 22 Years
Numbers Driven: 5, 21r, 69, 9t, 1, 23m, 64, 9, 62, 3r, 57, 53, and more that I can't remember.
Classes Driven: Sprint cars pretty well all my career, but I had a few races in Modifieds, Late Models, Bombers, Trucks, and Mini-Sprints.
Biggest Race Ever Won: It wasn't the biggest paying race I ever won, but the Dick Gaines Memorial, because Dick was one of my favorite drivers growing up.
Track Championships: Bloomington and Haubstadt
Favorite Race/Event: Knoxville Nationals, I only raced it once, I also love the Chili Bowl, but never raced in it.
Favorite Race Tracks: Tri-State Speedway, Haubstadt, Indiana and the old Lawrenceburg Speedway
Favorite Racing Memory: There are too many to list, but being able to race the cars I grew up dreaming to race and to also be able to win at that level.
How Did You Get Started In Motorsports: My Dad (Richard Briscoe) owned cars and I grew up going to the track every weekend.
What Are You Doing Now: Going to watch my son (Chase Briscoe) race and working part-time at Tex-A-Con Cutstone running a belt saw.
We also reached out to Kevin's son Chase Briscoe driver of the Stewart-Hass Racing #14 Ford and the recently crowned Nascar Cup Series Rookie of The Year to see what he had to say about his Dad's racing career.
"My Dad was my hero growing up and going to the race track to watch him drive. I looked up to him and wanted to imitate what he did both on and off the track."
Chase went on to talk about how important and helpful it is to have his Dad at the track with him saying:
"Dad is a huge asset at the track for me, he has a great eye and is able to see what I'm doing wrong or able to give me suggestions of how other guys are doing it differently."
Chase talked about his dad always being willing to give it to him straight and not pull any punches.
"He's always honest with me about what he sees, he offers more suggestions and ideas now, but I can remember when he was tougher on me. I remember winning at Brownstown one night and getting chewed out over how I drove."
Chase also discussed with Dirt2Media.com about how he feels like he is living out his dream and his Dad's dream running in Nascar.
"Racing in Nascar was my Dad's dream, he had the opportunity to run in one truck race. There was a time when he was working full time for a Busch Series team under driver Bobby Hillin, the team had made the plan to expand to a two car team the next year with Kevin as the driver. Unfortunately, prior to that being able to happen the team was rocked by the steroid controversy in baseball as Mark McGwire was a team owner at the time. Chase said Bobby Hillin was one of his first sponsors on asphalt and helped him get to where he is now."
As you watch next year's Nascar cup series race and are cheering on the #14 remember that Chase is in that car wondering what advice his Dad would tell him at this time all while Kevin is living the dream watching his son live out their dream.
---
Article Credit: Dustin Roller
Article Media
Back to News